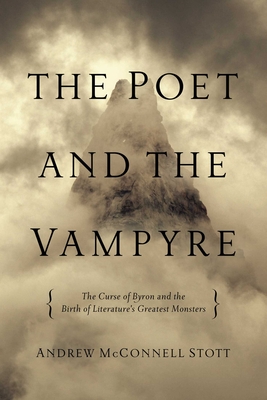 The Poet and the Vampyre (Hardcover)
The Curse of Byron and the Birth of Literature's Greatest Monsters
Pegasus Books, 9781605986142, 434pp.
Publication Date: September 15, 2014
Description
That summer another literary star also arrived in Geneva. With Percy Bysshe Shelley came his lover, Mary, and her step-sister, Claire Clairmont. For the next three months, this party of young bohemians shared their lives, charged with sexual and artistic tensions. It was a period of extraordinary creativity: Mary Shelley started writingFrankenstein, the gothic masterpiece of Romantic fiction; Byron completed ChildeHarold's Pilgrimage, his epic poem; and Polidori would begin The Vampyre, the first great vampire novel. It was also a time of remarkable drama and emotional turmoil. For Byron and the Shelleys, their stay by the lake would serve to immortalize them in the annals of literary history. But for Claire and Polidori, the Swiss sojourn would scar them forever.
Advertisement