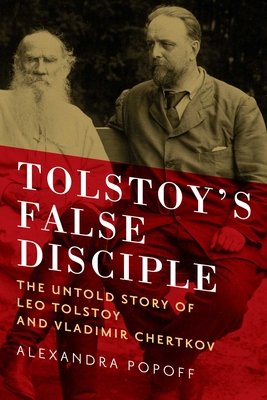 Tolstoy's False Disciple (Hardcover)
The Untold Story of Leo Tolstoy and Vladimir Chertkov
Pegasus Books, 9781605986401, 309pp.
Publication Date: November 15, 2014
* Individual store prices may vary.
Description
On the snowy morning of February 8, 1897, the Petersburg secret police were following Tolstoy's every move. At sixty-nine, Russia's most celebrated writer was being treated like a major criminal. Prominent Russians were always watched, but Tolstoy earned particular scrutiny. Over a decade earlier, when his advocacy on behalf of oppressed minorities angered the Orthodox Church and the Tsar, he was placed under permanent police surveillance.
Although Tolstoy was wearing his peasant garb, people on the streets had no trouble recognizing him from his portraits. He was often seen in the company of his chief disciple, Vladimir Chertkov. A man of striking appearance, twenty-five years younger, Chertkov commanded attention. His photographs with Tolstoy show him towering over the writer, but who exactly was this imposing man?
Close to the Tsars and to the chief of the secret police, Chertkov represented the very things Tolstoy had renounced --class privilege, unlimited power, and wealth. Yet, Chertkov fascinated and attracted Tolstoy. He became the writer's closest confidant, even reading his daily diary, and by the end of Tolstoy's life, Chertkov had established complete control over the writer and his legacy.
Tolstoy's full exchange with Chertkov comprises more than 2,000 letters, making him the writer's largest correspondent. The Russian archives have suppressed much of this communication as well as Chertkov's papers for more than a century. The product of ground-breaking archival research, Tolstoy's False Disciple promises to be a revelatory portrait of the two men and their three-decade-long clandestine relationship.
or
Not Currently Available for Direct Purchase