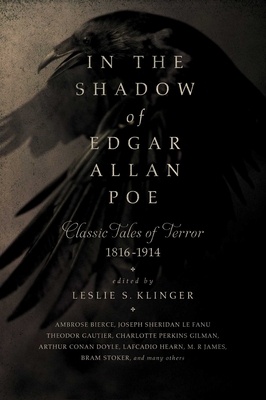 In the Shadow of Edgar Allan Poe (Hardcover)
Classic Tales of Horror, 1816-1914
Pegasus Books, 9781605988757, 336pp.
Publication Date: October 15, 2015
* Individual store prices may vary.
Description
Distinguished editor Leslie S. Klinger is a world-renowned authority on those twin icons of the Victorian age, Sherlock Holmes, and Dracula. His studies into the forefathers of those giants led him to a broader fascination with writers of supernatural literature of the nineteenth century. The stories in this collection have been selected by him for their impact. Each is preceded by a brief biography of the author and an overview of his or her literary career and is annotated to explain obscure references.
Read on, now, perhaps with a flickering candle or flashlight at hand . . .
Stories by: Ambrose Bierce, Joseph Sheridan Le Fanu, Theodor Gautier, Charlotte Perkins Gilman, Arthur Conan Doyle, Lafcadio Hearn, M. R. James, Bram Stoker, and many others.