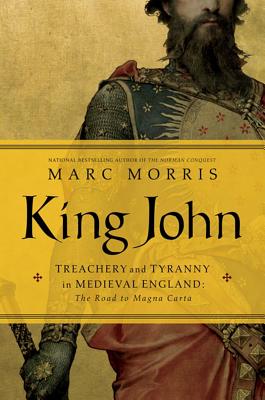 King John (Hardcover)
Treachery and Tyranny in Medieval England: The Road to Magna Carta
Pegasus Books, 9781605988856, 400pp.
Publication Date: October 15, 2015
* Individual store prices may vary.
Description
John was dynamic, inventive and relentless, but also a figure with terrible flaws. In two interwoven stories, we see how he went from being a youngest son with limited prospects to the ruler of the greatest dominion in Europe, an empire that stretched from the Scottish border to the Pyrenees. His rise to power involved treachery, rebellion and murder. His reign saw oppression on an almost unprecedented scale: former friends hounded into exile and oblivion; Wales, Scotland and Ireland invaded; the greatest level of financial exploitation since the Norman Conquest. A quarrel with the pope led to the king being excommunicated and England being placed under Interdict. John's tyrannical rule climaxed in conspiracy and revolt, and his leading subjects famously forced him to issue Magna Carta, a document binding him and his successors to behave better in future. The king's rejection of the charter led to civil war and foreign invasion, bringing his life to a disastrous close Authoritative and dramatic, Marc Morris'sKing John offers a compelling portrait of an extraordinary man, whose reign marked a momentous turning point in the history of Britain and Europe.
or
Not Currently Available for Direct Purchase