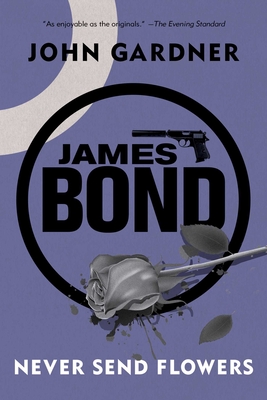 James Bond (Paperback)
Never Send Flowers: A 007 Novel
Pegasus Books, 9781605989037, 336pp.
Publication Date: November 16, 2015
Other Editions of This Title:
Paperback (11/16/2015)
Paperback (11/16/2015)
Paperback (10/12/2011)
Paperback (5/1/2013)
Paperback (5/1/2013)
Paperback (5/1/2012)
* Individual store prices may vary.
Description
On leave from the British Security Service, Laura March is mysteriously murdered in Switzerland with a poison pellet shot from a powerful air rifle. James Bond and Swiss agent Fredericka "Flicka" von Grusse are immediately called in to investigate.
While at Laura's funeral, Bond notices among the wreaths a perfect white rose, its petals tipped blood-red and an ambiguous note wired to the stem. His investigation reveals an identical rose and note at the funerals of four high-profile personalities, all assassinated within a week. With no group claiming responsibility for the deaths, Bond focuses on Laura's case. He uncovers her recently dissolved love affair with the world-famous actor David Dragonpol, now an eccentric collector of theater memorabilia living in a castle on the Rhine. So Bond and Flicka go undercover to search the castle for clues, and in the garden find roses just like the ones at each of the funerals.
Their startling discovery leads to a harrowing manhunt in which the hidden identity of the serial killer is revealed.