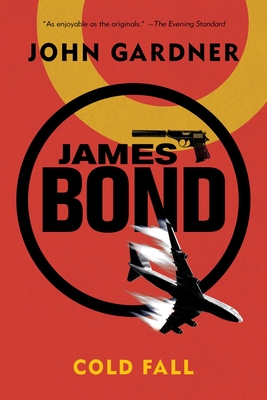 James Bond (Paperback)
Cold Fall: A 007 Novel
Pegasus Books, 9781605989051, 304pp.
Publication Date: November 16, 2015
Other Editions of This Title:
Paperback (11/16/2015)
Paperback (11/16/2015)
Paperback (5/1/2013)
Paperback (5/1/2013)
Paperback (5/1/2012)
Paperback (10/12/2011)
* Individual store prices may vary.
Description
In this white-knuckle 007 thriller, master spy James Bond takes on a dramatic quest for terrorists in the skies—and into a deadly nest of doomsday assassins.
The evening when Flight 229 is torn apart at Washington Dulles Airport (killing all 435 passengers aboard), a mission begins that will become an obsession for James Bond.
Who is responsible for destroying the aircraft? Was it a straightforward act of terrorism against a British-owned symbol? An assassination aimed at only one person? A ruthless attempt to put the airline out of business? For Bond, only one of the victims matters: his former lover and old friend, the Principessa Sukie Tempesta.
The search for Sukie's killers will turn out to be the most complex and demanding assignment of Bond's career. Across continents and through ever-changing labyrinths of evil, he follows the traces of clues into the center of a fanatical society more deadly than any terrorist army. Its code name is COLD: the Children of the Last Days. What he finds there is chilling indeed.
About the Author
John Gardner wrote, like Ian Fleming, fourteen James Bond novels (1981 to 1996). In all Gardner had fifty-five novels to his credit—many of them bestsellers (his novel Maestro was a New York Times Notable Book of the Year). John Gardner died in 2007. Visit his estate's website at www.john-gardner.com.
or
Not Currently Available for Direct Purchase