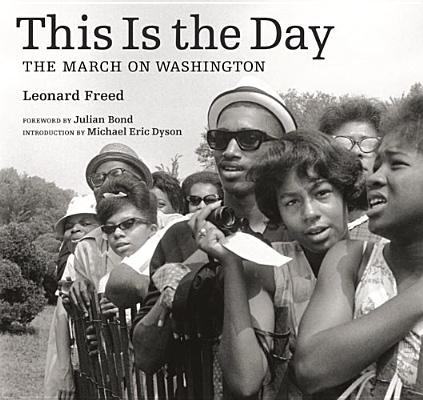 This Is the Day (Hardcover)
The March on Washington
J. Paul Getty Museum, 9781606061213, 128pp.
Publication Date: February 5, 2013
* Individual store prices may vary.
Description
Offers a collection of emotionally charged photographs that document a poignant day in American history. This title offers a photo-essay documenting the March on Washington for Jobs and Freedom of August 28, 1963, the historic day on which Dr Martin Luther King Jr delivered his I Have a Dream speech at the base of the Lincoln Memorial.
About the Author
Leonard Freed (American, 1929-2006) was a pioneer in the genre of socially conscious photojournalism. Freed's photographs are represented in many public and private collections. His book Black in White America, first published in 1967/68, was reissued by Getty Publications in 2010. Julian Bond helped found the Student Nonviolent Coordinating Committee (SNCC) and is currently professor of history at the University of Virginia in Charlottesville. Michael Eric Dyson is a professor of sociology at Georgetown University and the author of sixteen books, including April 4, 1968: Martin Luther King, Jr.'s Death and How It Changed America (Basic Civitas Books, 2008). Paul Farber is currently completing his doctorate in American studies at the University of Michigan, Ann Arbor.