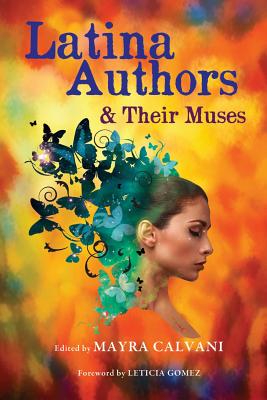 Latina Authors and Their Muses
Paperback

* Individual store prices may vary.
Description
Latina Authors and Their Muses is a collection of interviews with 40 Latina authors, both established and emerging, who are living in the U.S. and writing primarily in English. Working in genres ranging from the literary to children's picture books to fantasy novels to chick lit, and more, this remarkable group of talented authors share their wisdom on the craft of writing and the business of publishing, providing aspiring writers with the nuts and bolts they'll need to succeed. In spite of their different backgrounds, education levels, and jobs, two factors bind these authors together: their passion and commitment to their craft and to sharing their stories with the world in spite of the odds. From the Foreword by Leticia Gomez "Latina Authors and Their Muses is a celebration of creativity and the creative writing process, but it also offers savvy information about the industry itself, as well as agents and publishers. It also provides helpful hints and strategies regarding promotion and marketing, whether you are a fledging Latina writer just getting started or a multi-published, seasoned author who has been around the publishing block once or twice.
Paladin Timeless Books, 9781606190630, 356pp.
Publication Date: December 15, 2015