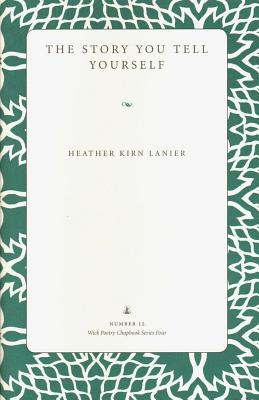 The Story You Tell Yourself (Wick Poetry Chapbook Series Four #12) (Paperback)
Kent State University Press, 9781606351277, 25pp.
Publication Date: February 10, 2012
* Individual store prices may vary.
Description
"Heather Lanier's The Story You Tell Yourself may be a first book, but Lanier's firm intelligence and lyrical artistry make poems that are clearly the confident work of an extraordinarily accomplished, even thrilling, poet. Lanier isn't kidding when she says, auda-ciously, 'I found a shape and made a world, /then crawled inside. Where else was I to live?' Her poems make a world that is a plea-sure to enter, inhabit, and learn from."--Andrew Hudgins "These poems are small miracles of naming that summon a world into existence. The poet doesn't merely name things we know, she re-creates them. By speaking to a phone, she invents dialogue. By calling the birds as they fly south again, she raises a scene from her past. The past, in fact, haunts these pages and yet the book, feels resolutely triumphant. It teaches us how to celebrate in the midst of loss. Even 'knowing the sun will erase it, /' we can move forward in the company of this amazing poet, writing our own 'faint psalm s] of unknowing.'"--Jeanne Murray Walker.
or
Not Currently Available for Direct Purchase