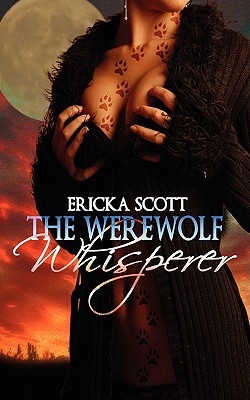 The Werewolf Whisperer
Paperback

* Individual store prices may vary.
Description
Celebrity dog trainer, Serena O'Toole, had the perfect life. She has a boyfriend, kind of, and a job she loves, well, she used to love it. And the audition for a national television spot could skyrocket her dog training show, "Woof," to the stars if it doesn't bore her to death first. Then, when she thought things couldn't get any worse, a sexy-voiced stranger calls to tell her that her brother, Michael, is missing. He's hiding in the desert outside his new home in Eclipse, California . It only takes her a few minutes to pack her bags and head off to a town not marked on any map. The last thing Jackson Hardy wanted to do was to involve another civilian. But, unless the horror writer, Michael O'Toole, was found in the next two days, he would die. But, from the moment Serena's black VW Beetle rolls into town, Jackson knows he's lost his heart. He can't keep his mind, or his hands, off her. She's beautiful, talented, irresistible. Everyone in town notices her charms. Everyone. But Jackson knows to fall in love with her, and make love to her, would be a fatal mistake. When Michael is found, Serena decides to stay and get to know Jackson better. When she looks in his eyes, she realizes he exudes a sex appeal she is helpless to deny. Nor does she want to. But for a man who can't keep his hands off her, Jackson is sure in a surprising hurry for her to leave. But someone in Eclipse is equally determined for her to stay--forever.
Phaze Books, 9781606591055, 228pp.
Publication Date: March 9, 2009
or
Not Currently Available for Direct Purchase