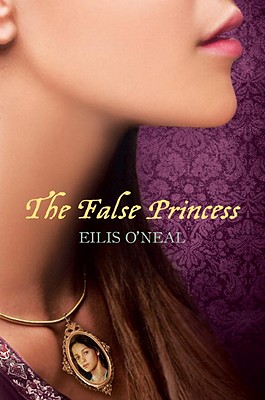 The False Princess (Hardcover)
EgmontUSA, 9781606840795, 336pp.
Publication Date: January 25, 2011
Other Editions of This Title:
Paperback (10/9/2012)
Compact Disc (1/25/2011)
* Individual store prices may vary.
Description
Princess and heir to the throne of Thorvaldor, Nalia's led a privileged life at court. But everything changes when it's revealed, just after her sixteenth birthday, that she is a false princess, a stand-in for the real Nalia, who has been hidden away for her protection. Cast out with little more than the clothes on her back, the girl now called Sinda must leave behind the city of Vivaskari, her best friend, Keirnan, and the only life she's ever known.
Sinda is sent to live with her only surviving relative, an aunt who is a dyer in a distant village. She is a cold, scornful woman with little patience for her newfound niece, and Sinda proves inept at even the simplest tasks. But when Sinda discovers that magic runs through her veins - long-suppressed, dangerous magic that she must learn to control - she realizes that she can never learn to be a simple village girl.
Returning to Vivaskari for answers, Sinda finds her purpose as a wizard scribe, rediscovers the boy who saw her all along, and uncovers a secret that could change the course of Thorvaldor's history, forever.
A dazzling first novel, "The False Princess" is an engrossing fantasy full of mystery, action, and romance.
About the Author
Eilis O'Neal is the Managing Editor of the literary magazine "Nimrod International Journal." She started writing at the age of three (though the story was only four sentences long and not very good), but she hopes that she's improved a great deal since then.

She lives in Tulsa, Oklahoma, with her husband, Matt, and two dogs, Nemo and Zuul. "The False Princess" is her first novel. You can visit her online at www.eilisoneal.com."
or
Not Currently Available for Direct Purchase