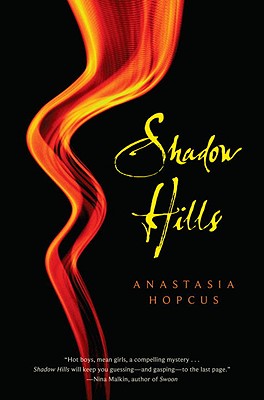 Shadow Hills
Hardcover

* Individual store prices may vary.
Other Editions of This Title:
Paperback (5/10/2011)
Description
After her sister Athena's tragic death, it's obvious that grief-stricken Persephone "Phe" Archer no longer belongs in Los Angeles. Hoping to make sense of her sister's sudden demise and the cryptic dreams following it, Phe abandons her bubbly LA life to attend an uptight East Coast preparatory school in Shadow Hills, MA -- a school which her sister mysteriously mentioned in her last diary entry before she died.
Once there, Phe quickly realizes that something is deeply amiss in her new town. Not only does Shadow Hills' history boast an unexplained epidemic that decimated hundreds of its citizens in the 1700s, but its modern townies also seem eerily psychic, with the bizarre ability to bend metal. Even Zach -- the gorgeous stranger Phe meets and immediately begins to lust after -- seems as if he is hiding something serious. Phe is determined to get to the bottom of it. The longer she stays there, the more she suspects that her sister's untimely death and her own destiny are intricately linked to those who reside in Shadow Hills.
EgmontUSA, 9781606840832, 400pp.
Publication Date: July 13, 2010
About the Author
Anastasia Hopcus wrote her first book in the 2nd grade. It was titled Frederick the Friendly French Ferret and was seven pages long. During high school she wrote numerous short stories and started (but never finished) three screenplays, all as an alternative to doing actual schoolwork. At the very wise age of twelve her career ambition was to drive a Mack truck, but when that didn't pan out, she tried acting, bartending, and being a receptionist in a dojo before finally returning to writing. Anastasia loves horror movies, Joss Whedon, obsessing over music, and British accents. She lives in Austin, Texas, and Shadow Hills is her debut novel. You can visit Anastasia at her website www.anastasiahopcus.com."
or
Not Currently Available for Direct Purchase