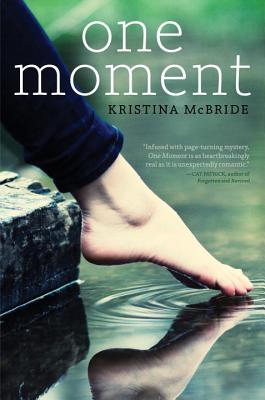 One Moment (Hardcover)
Egmontusa, 9781606840863, 261pp.
Publication Date: June 26, 2012
* Individual store prices may vary.
or
Not Currently Available for Direct Purchase
Description
Following on the heels of her "must read" debut novel ("New York Times" best-selling author Jay Asher) "One Moment" is perfect for fans of Sara Zarr and Gayle Forman."
"This was supposed to be the best summer of Maggie's life. Now it's the one she d do anything to forget.
Maggie remembers hanging out at the gorge with her closest friends after a blowout party. She remembers climbing the trail with her perfect boyfriend, Joey. She remembers that last kiss, soft, lingering, and meant to reassure her. So why can t she remember what happened in the moment before they were supposed to dive? Why was she left cowering at the top of the cliff, while Joey floated in the water below dead?
As Maggie's memories return in snatches, nothing seems to make sense. Why was Joey acting so strangely at the party? Where did he go after taking her home? And if Joey was keeping these secrets, what else was he hiding?
The latest novel from the author of "The Tension of Opposites," "One Moment" is a mysterious, searing look at how an instant can change everything you believe about the world around you.
Praise for "One Moment"
"Infused with page-turning mystery, "One Moment" is as heartbreakingly real as it is unexpectedly romantic." Cat Patrick, author of "Forgotten "and "Revived
"""One Moment" took my breath away. Beautifully written, achingly romantic, and so much tension the pages seem like they're turning themselves. One of the best books I've read in ages." Lauren Barnholdt, author of "Two-Way Street
""""A page-tuner that grabbed me by the throat, and was impossible to put down " Katrina Kittle, author of "Reasons to Be Happy
""Good, solid drama about the power of secrets to test the bounds of friendship, with just enough tension to satisfy teen readers."" Kirkus Reviews
""McBride (Th"e Tension of Opposites") skillfully interweaves Maggie's flashes of memory with present action, making for a tense and absorbing psychological mystery." "Publishers Weekly.
About the Author
Kristina McBride is a former English teacher and yearbook advisor. She s published one previous novel, "The Tension of Opposites," which the "Deseret News" called engrossing and fascinating, painful and hopeful. She lives in Ohio with her husband and two children. Visit her online at www.kristinamcbride.com."
Advertisement