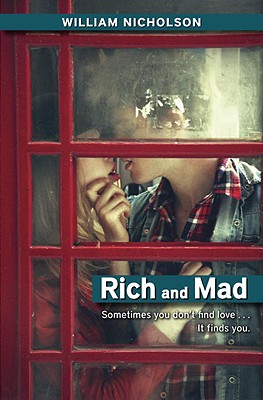 Rich and Mad (Hardcover)
EgmontUSA, 9781606841204, 384pp.
Publication Date: September 14, 2010
* Individual store prices may vary.
or
Not Currently Available for Direct Purchase
Description
Maddy is a sixteen-year-old who likes
a boy in her theater club.
Joe is cute and popular and, incredibly,
sending signals that he likes her back.
Or does he? Isn t Joe going out with Gemma?
Rich has a crush on Grace, and he even sends a letter
of recommendation from the pope to get
her to pay attention to him. But Grace
doesn t appreciate that tactic. . . .
The problem is, in life's messy
mixed signals of friends and lies
and sex and status, true love can
be hard to find. And the real thing
doesn t always come in the most obvious
package, either. Is it possible that the person
you never thought of that way is the one
who will ultimately touch your
heart?
This compelling exploration of feelings,
expectations, and attraction offers a
contemporary and candid look at love
and sexuality while moving readers with
its gentle portrayal of a very special first
relationship.
About the Author
William Nicholson is a famous screenwriter ("Gladiator, Elizabeth: The Golden Age, Nell") and playwright ("Shadowlands") who is the author of two popular fantasy trilogies, "The Wind on Fire" and" Noble Warriors." He is currently working on a new screenplay for a film starring Cate Blanchett, to premiere in 2011.
Advertisement