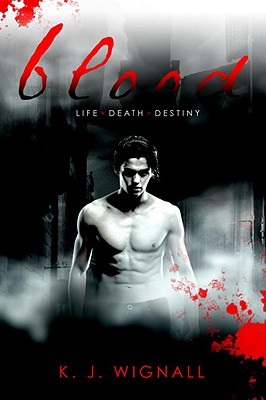 Blood (Hardcover)
Egmontusa, 9781606842201, 264pp.
Publication Date: September 27, 2011
Other Editions of This Title:
Paperback (8/28/2012)
MP3 CD (7/26/2016)
* Individual store prices may vary.
Description
Will is a vampire in danger. Heir to the Earl of Mercia, he was brutally attacked and buried in the thirteenth century before he was able to assume his title. Perpetually sixteen, Will's life has been lonely. He leaves his tomb every so often, adapts to the present day, feeds his bloodlust, and never gets close to anyone.
Until now.
Waking from a twenty-year slumber, hungry for the blood that sustains his undeath, he meets Eloise but can t bear to make her his next victim. Drawn to a girl he can never have, but whose fate seems bound with his own, he feels the need to protect her. But Will has an enemy who will stop at nothing to find him . . . and he's closing in. . . .
*SLJ Starred Review, Gr 8 Up In 13th-century England, 16-year-old Will, heir to the Earl of Mercia, was attacked and bitten. In more than seven centuries as a vampire, he has spent years at a time in oblivious sleep and years awake, discovering piecemeal that the attack was not just a horrific accident, and that the repercussions are far from over. When he awakens in the 21st century, he is drawn instinctively to Eloise, a teen runaway, and he is certain she can help him. As other characters are introduced, suspense builds. Why does Jex, a vagrant, have Will's name scribbled among the mysterious writings in his notebook? Why does Will's long-healed bite wound flair and burn in the presence of cafe owners Chris and Rachel? The story ebbs and flows from the third person to Will's own riveting narrative detailing his tragic few encounters with people over the years and his evolving philosophy about his situation and God. Moments of levity keep the story from abjectness and serve to highlight the realistic, modern-day setting. A recurring joke is Will's ignorance of current parlance: making out, vegan, ice hockey, born-again Christian. Encounters with a shape-shifting villain, skeletal hands grasping from graves, whispering shadows reflected in mirrors, and a deadly chase through an Escher-esque cathedral library keep the elements of fantasy and drama high. Throughout this fast-paced and unique story, Wignall maintains a suspenseful, spooky mood with elegant, evocative prose. Enough loose ends are tied up to make for a satisfying conclusion, but a few tantalizing threads remain. "Jennifer Prince, Buncombe County Public Library, NC
About the Author
K J Wignall is the author of five novels for adults and a number of acclaimed short stories. He's been nominated for an EdgarAward for "Who is Conrad Hirst?"andwas shortlistedfor the CWA Short Story Dagger in the UK. All of his work has attracted film interest and"For the Dogs "is currently in developmentin Hollywood."Blood "is his first novel for young adults."
or
Not Currently Available for Direct Purchase