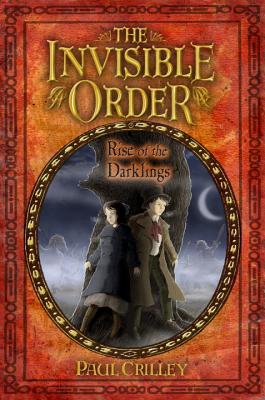 The Invisible Order, Book One: Rise of the Darklings (Paperback)
Rise of the Darklings
Egmontusa, 9781606842256, 368pp.
Publication Date: September 13, 2011
* Individual store prices may vary.
or
Not Currently Available for Direct Purchase
Description
Some things, once glimpsed, can never be unseen. . . .
It was a morning like any other, frigid and gray, when Emily Snow took to the streets of Victorian London to earn the pennies that would keep her and her little brother alive for another day. But a chance turning took her through a dark alley, and there Emily witnessed an extraordinary battle between fierce, tiny creatures no taller than her knee.
Now Emily's life will never be the same, for she can see the world of Faerie. And once seen, she cannot turn away; once engaged, she must join in the latest battle in a war that has been waged for centuries. Doing nothing is not an option, for the Invisible Order a secret army dedicated to preserving our world against the Faerie knows about Emily, and its members will do anything to control her. For Emily, her brother William, and their friend, the street thief Spring-Heeled Jack, this winter morning is a turning point, and hereafter their lives will be entwined with the Invisible Order, and with Faerie. . . .
About the Author
Paul Crilley was born in Scotland in 1975 and moved to South Africa when he was eight years old. He was rather disappointed to find out that Africa was not at all like the Tarzan movies he watched on Sunday afternoons and that he would not, in fact, have elephants and lions strolling through his backyard. He now lives in a small village on the east coast with his family, six cats, and one dog. When he is not writing, he can be found chasing away the monkeys that like to steal food and fruit from his kitchen. You can visit him online at www.paulcrilley.com.
Advertisement