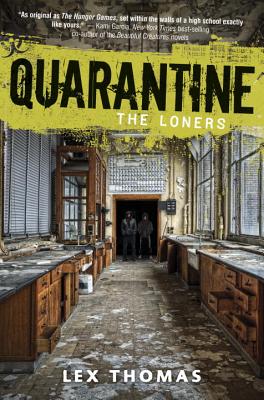 Quarantine (Hardcover)
The Loners
Egmont USA, 9781606843291, 404pp.
Publication Date: July 10, 2012
* Individual store prices may vary.
kids Kids Indie Next List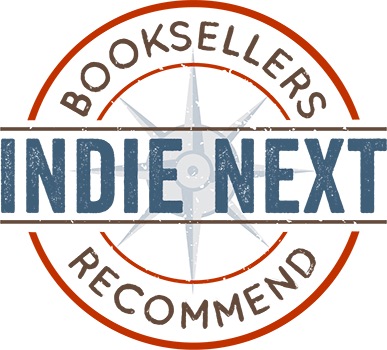 "When a fast-acting, manufactured virus that can be harmlessly carried by teenagers but is deadly to adults invades a high school, the government decides to barricade the students inside and leave them to their fates. Quickly gangs form and violence reigns supreme. However, the kids not in gangs find a leader in one of their own to rise up and challenge the hierarchy. At this high school, survival of the fittest means staying alive to see tomorrow."
— Meaghan Beasley, Island Bookstore, Duck, NC
View the List
Description
As original as "The Hunger Games," set within the walls of a high school exactly like yours. Kami Garcia, "New York Times "best-selling co-author of the "Beautiful Creatures" novels
It was just another ordinary day at McKinley High until a massive explosion devastated the school. When loner David Thorpe tried to help his English teacher to safety, the teacher convulsed and died right in front of him. And that was just the beginning.
A year later, McKinley has descended into chaos. All the students are infected with a virus that makes them deadly to adults. The school is under military quarantine. The teachers are gone. Violent gangs have formed based on high school social cliques. Without a gang, you re as good as dead. And David has no gang. It's just him and his little brother, Will, against the whole school.
In this frighteningly dark and captivating novel, Lex Thomas locks readers inside a school where kids don t fight to be popular, they fight to stay alive.
"Take Michael Grant's "Gone" and Veronica Roth's "Divergent," rattle them in a cage until they're ready to fight to the death, and you'll have something like this nightmarish debut...Thomas' whirlwind pace, painful details, simmering sexual content, and moments of truly shocking ultra-violence thrust this movie-ready high school thriller to the head of the class." - "Booklist" (starred review)
About the Author
Lex Thomas is the pen name used by the writing team of Lex Hrabe and Thomas Voorhies. Lex and Thomas met in a writers' group in Los Angeles. Their friendship developed as they tried to blow each other's minds with clips from bizarre movies. In 2005, they became a screenwriting team and found that writing with a friend is much more fun than doing it alone. QUARANTINE: THE LONERSis their first novel."
or
Not Currently Available for Direct Purchase