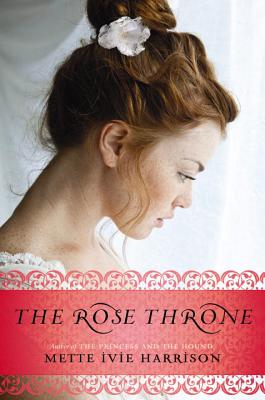 The Rose Throne (Hardcover)
Egmontusa, 9781606843659, 390pp.
Publication Date: May 14, 2013
* Individual store prices may vary.
Description
"Richly-imagined fantasy romance from the author of Princess and the Hound, a tale of two princesses--one with magic, one with none--who dare seek love in a world where real choice can never be theirs. For fans of Megan Whalen Turner, Catherine Fisher, and Cassandra Clare.
"
Ailsbet loves nothing more than music; tall and red-haired, she's impatient with the artifice and ceremony of her father's court. Marissa adores the world of her island home and feels she has much to offer when she finally inherits the throne from her wise, good-tempered father. The trouble is that neither princess has the power--or the magic--to rule alone, and if the kingdoms can be united, which princess will end up ruling the joint land? For both, the only goal would seem to be a strategic marriage to a man who can bring his own brand of power to the throne. But will either girl be able to marry for love? And can either of these two princesses, rivals though they have never met, afford to let the other live?
About the Author
Mette Ivie Harrison has a PhD from Princeton University and is the author of several novels for teens. She lives with her family in Utah. Visit her online at www.metteivieharrison.com."
Praise For The Rose Throne…
"With little objectionable content and plenty of magic, The Rose Throne will please many young adult readers looking for a fun summer read." --Deseret News

"A story of two young women born to dangerous, powerful families...But they each have powers of their own, and terrible choices. Another great story from one of my favorite authors." --Orson Scott Card

"Not your standard-issue princess tale!... A tale of two princesses who come from very different courts and have very different powers. Both must navigate hazardous royal politics as they learn what it feels like to fall in love--and what they must sacrifice to stay alive." --Sharon Shinn, author of The Safe Keeper's Secret

"YA readers will love these strong, but very different princesses." --Jennifer Nielsen, author of The False Prince  

or
Not Currently Available for Direct Purchase