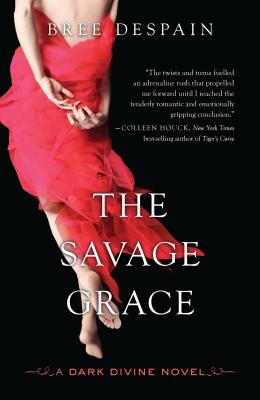 The Savage Grace (Paperback)
Egmontusa, 9781606844168, 488pp.
Publication Date: April 9, 2013
Description
Wrestling with the werewolf curse pulsing deep inside of her, Grace Divine was finally able to find her brother, but it nearly cost her everything. With her boyfriend Daniel stuck in wolf form and the greatest alpha, Sirhan, near death, a Challenging Ceremony to determine the new leader of the pack looms.

Destined to be a bloody battle, it will be Grace's final chance to stop Caleb Kalbi and his gang of demons. Will Grace be able to save her family and hometown from perishing, or will she have to give into the wolf?
About the Author
Bree Despain is the author of "The Dark Divine" and "The Lost Saint." She rediscovered her childhood love for creating stories when she took a semester off from college to write and direct plays for at-risk, inner-city teens from Philadelphia and New York. She currently lives in Salt Lake City, Utah, with her husband, two young sons, and her beloved TiVo. You can visit her online at www.breedespain.com.
Advertisement