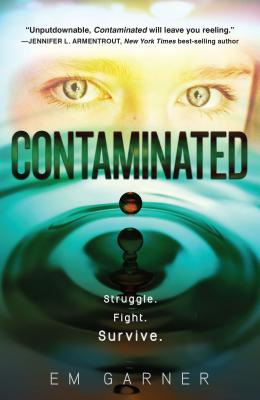 Contaminated (Paperback)
Egmont USA, 9781606845424, 330pp.
Publication Date: July 22, 2014
Other Editions of This Title:
Hardcover (7/23/2013)
* Individual store prices may vary.
Description
After the Contamination--an epidemic caused by the super-trendy diet drink SlimPro that turned ordinary citizens into shambling creatures unable to control their violent impulses--the government rounded up the "Connies" to protect the remaining population. But now, two years later, the government's started sending the rehabilitated back home, complete with shock collars that will either control, or kill, then.

Since her parents were taken in the roundup, Velvet Ellis has struggled to care for her ten-year-old sister and maintain a sense of normalcy, despite brutal government rations and curfews. She goes to the "Kennels" every day searching for her parents, and when she finds her mother, she's eager to bring her home. Maybe, eventually, they'll be able to get back to the way things were before.

And then the government declares that the Connies will be rounded up and neutralized, once and for all. Sacrificing everything--her boyfriend, her home, and her job--Velvet will do anything to protect her mother. Velvet has to get the collar off her mother before the military comes to take her away. Even if it means risking all of their lives.

Gritty and grabbing, Contaminated is a harrowing, emotionally charged dystopic venture into YA.
About the Author
After falling in love with Ray Bradbury's "Homecoming" in third grade, Em Garner's writing career began when she tried to make "improvements" on the short story. But it wasn't until 2002 that she saw her own book published. Since then she's become well known and respected in the women's fiction world, authoring more than fifty books across almost every genre of romantic fiction. "Contaminated" is her first novel for young adults.

Em lives in the deep, dark woods of Pennsylvania with her husband and two monsters . . . er . . . children. You can visit her online at www.emgarner.com and follow her on Twitter @EmGarnerBooks. The author lives in Lebanon, PA.