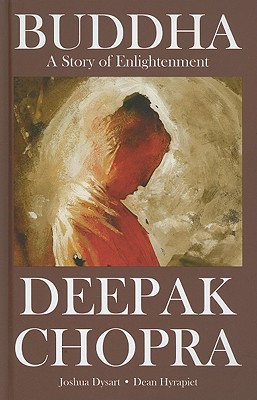 Deepak Chopra's Buddha: A Story of Enlightnment (Hardcover)
A Story of Enlightnment
Dynamite Entertainment, 9781606901854, 160pp.
Publication Date: December 14, 2010
Description
A young man in line for the throne is trapped in his father's kingdom and yearns for the outside world. Betrayed by those closest to him, Siddhartha abandons his palace and princely title. Alone and face-to-face with his demons, he becomes a wandering monk and embarks on a spiritual fast that carries him to the brink of death. Ultimately recognizing his inability to conquer his body and mind by sheer will, Siddhartha transcends his physical pain and achieves enlightenment. From the rocky terrain of the material world to the summit of the spiritual one, Buddha captivates and inspires -- ultimately leading us closer to understanding the true nature of life and our selves.
Advertisement