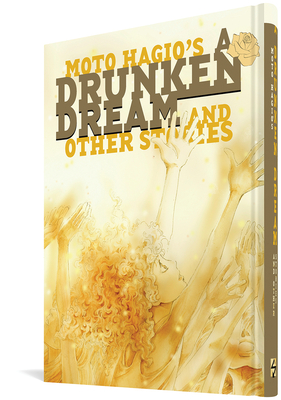 A Drunken Dream and Other Stories (Hardcover)
Fantagraphics Books, 9781606993774, 288pp.
Publication Date: September 27, 2010
* Individual store prices may vary.
or
Not Currently Available for Direct Purchase
Description
Moto Hagio has been reinventing shojo manga (Japanese comics marketed at 10-18 year-old girls) since 1969. Unconstrained by boundaries of genre, she has sculpted a career characterized by intellectual curiosity, psychological authenticity, and an aesthetic sense that has often been at odds with a shojo manga mainstream littered with Sailor Moon knockoffs and sub-Harlequin-romance cliches. Now, for the first time in English, we offer a Hagio primer, a selection of short stories spanning four decades of groundbreaking work -- 1971-2007 -- by an artist who is working at the peak of her creative powers. In "Autumn Journey" (1971), a boy's pilgrimage to the home of his favorite author has more meaning than either the author or his daughter can imagine. In "Marie, Ten Years Later" (1977), two estranged friends learn too late how their actions had destroyed the balance of a perfect triad of intimacy. In "A Drunken Dream" (1980), two scientists--one a hermaphrodite, the other a tribal priest--meet on a space station orbiting Io; but they have met before and are destined to meet again. In "Iguana Girl" (1991), a girl who appears to her mother and herself to be a hideous anthropoid iguana struggles to overcome her mother's rejection and find happiness ... but her mother has a secret Learn for yourself why the creator ofThere Were Eleven (adapted into an anime) and A, A' has influenced the careers of countless other creators, both within and outside the manga industry, and continues to garner international critical praise and appeal to readers across ages and generations.
Advertisement