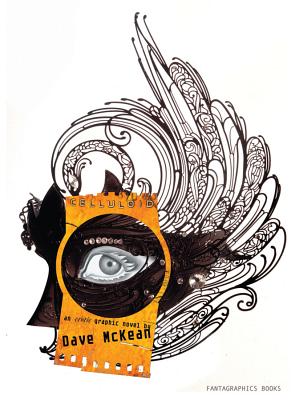 Celluloid (Hardcover)
Fantagraphics Books, 9781606994405, 232pp.
Publication Date: June 27, 2011
Description
But the plot doesn't really matter.Celluloid is a rare instance (especially among Anglo-Saxons) of a top-flight cartoonist working within erotic -- even pornographic, to embrace the word -- parameters, with the intent of creating a genuine work of art. As the artist says: "There are so many comics about violence. I'm not entertained or amused by violence, and I'd rather not have it in my life. Sex, on the other hand, is something the vast majority of us enjoy, yet it rarely seems to be the subject of comics. Pornography is usually bland, repetitive and ugly, and, at most, 'does the job'. I always wanted to make a book that is pornographic, but is also, I hope, beautiful, and mysterious, and engages the mind. Bringing to bear the astonishing range of illustrative and storytelling skills that have served him so well on his collaborations with Neil Gaiman and such solo projects as the (recently re-released) epic graphic novelCages, Dave McKean forges into new territory with this unique work of erotica.
Advertisement