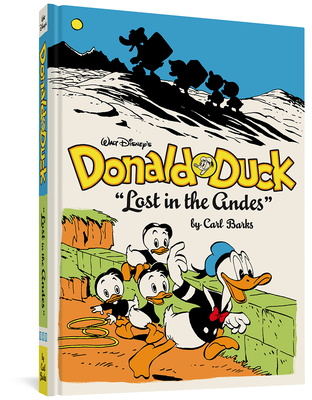 Walt Disney's Donald Duck (Hardcover)
"lost in the Andes" (the Complete Carl Barks Disney Library Vol. 7)
Fantagraphics Books, 9781606994740, 240pp.
Publication Date: December 5, 2011
Other Editions of This Title:
Hardcover (10/8/2019)
Hardcover (10/15/2019)
Hardcover (3/27/2018)
Hardcover (9/18/2018)
Hardcover (11/8/2016)
Boxed Set (10/18/2014)
Hardcover (9/19/2017)
Hardcover (10/11/2016)
Hardcover (9/19/2017)
Hardcover (5/10/2016)
Hardcover (11/10/2013)
Hardcover (5/2/2014)
Paperback (10/4/2014)
Hardcover (11/10/2013)
Hardcover (6/1/2013)
Hardcover (5/15/2015)
Hardcover (10/26/2015)
Hardcover (9/25/2018)
Hardcover (11/22/2012)
* Individual store prices may vary.
December 2011 Indie Next List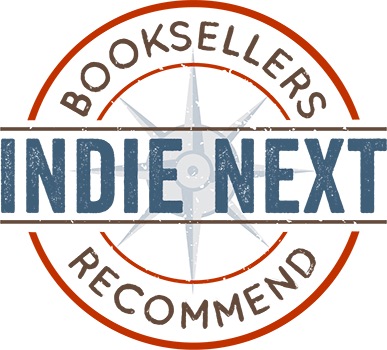 "In Carl Barks' Duckburg we see all the human frailties: Donald Duck's anger, Scrooge's ambition, the Beagle Boys' greed. Barks was a virtuoso artist and writer who combined breakneck action with detailed and subtle art. You will find a master at his peak in 'Lost in the Andes,' and your inner-child will thank you."
— Eric Schultheis, Books Inc., Berkeley, CA
View the List
Description

Barks alternated between longish, sprawling 20- or 30-page adventure yarns filled with the romance of danger, courage, and derring-do, whose exotic locales spanned the globe, and shorter stories that usually revolved around crazily ingenious domestic squabbles between Donald and various members of the Duckburg cast. Barks's duck stories, famously enjoyed equally by both children and adults, are both evanescent celebrations of courage and perseverance and depictions of less commendable traits -- greed, resentment, and one-upmanship.

Our initial volume begins when Barks had reached his peak -- 1948-1950. Highlights include:

- The title story, "Lost in the Andes" (Barks's own favorite). Donald and the nephews embark on an expedition to Peru to find where square eggs come from only to meet danger in a mysterious valley whose inhabitants all speak with a southern drawl, and where Huey, Dewey, and Louie save Unca' Donald's life by learning how to blow square bubbles
- Two stories co-starring the unbearably lucky Gladstone, including the epic "Race to the South Seas," as Donald and Gladstone try to win Uncle Scrooge's favor by being the first to rescue him from a desert island.
- Two Christmas stories, including "The Golden Christmas Tree," one of Barks's most fantastic stories that pits him and the nephews against a witch who wants to destroy all the Christmas trees in the world.
- In other stories, Donald plays a TV quiz show contestant and ends up encased in a giant barrel of "Shaky-Jell," a truant officer who matches wits with his nephews, and a ranch hand who outwits cattle rustlers.

These new editions feature meticulously restored and re-colored pages in a beautifully designed, affordable format geared to the mainstream book buyer. Discover the genius of Carl Barks.