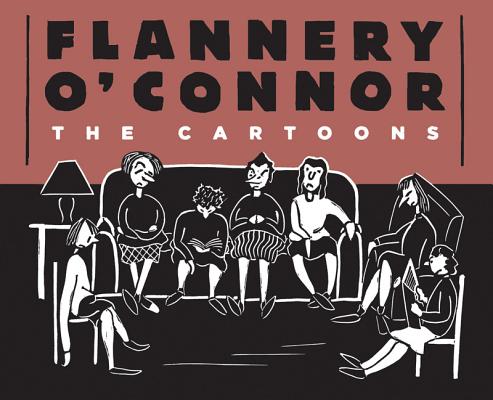 Flannery O'Connor: The Cartoons (Hardcover)
The Cartoons
Fantagraphics Books, 9781606994795, 141pp.
Publication Date: July 16, 2012
* Individual store prices may vary.
or
Not Currently Available for Direct Purchase
Description
Flannery O'Connor: The Cartoons, the first book devoted to the author's work in the visual arts, emphasizes O'Connor's most prolific period as a cartoonist, drawing for her high school and college publications in the early 1940s. While many of these images lampoon student life and the impact of World War II on the home front, something much more is happening. Her cartoons are a creative threshing floor for experimenting and trying out techniques that are deployed later with such great success in her fiction. O'Connor learns how to set up and carry a joke visually, how to write a good one-liner and set it off against a background of complex visual narration. She develops and asserts her taste for a stock set of character types, attitudes, situations, exaggerations, and grotesques, and she learns how to present them not to distort the truth, but to expose her vision of it She worked in both pen & ink and linoleum cuts, and her rough-hewn technique combined with her acidic observations to form a visual precursor to her prose. Fantagraphics is honored to bring the early cartoons of this American literary treasure to a 21st century readership For an audience resistant to your views, O'Connor once wrote, "draw large and startling figures." In her fiction, as in her cartoons, these shocks to the system never come without a laugh.
Advertisement