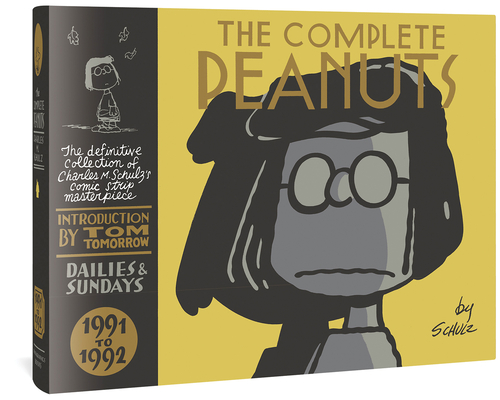 The Complete Peanuts: 1991-1992 (Hardcover)
1991-1992
Fantagraphics Books, 9781606997260, 344pp.
Publication Date: June 8, 2014
Description
The Complete Peanuts: 1991-1992 is the 21st volume (of 25) of the perennial, best-selling series that collects every single one of the 18,000-plus Peanuts newspaper comic strips created by Charles M. Schulz, from its debut in 1950 to its end in 2000. In this volume, the series enters its homestretch as the strip enters its final decade: Schulz's cartooning has never looked more confident, and his sense of humor is unrestrained. This material is perhaps the most overlooked of Charles M. Schulz's career, and The Complete Peanuts: 1991-1992 will cast it into a new light for scholars.
Advertisement