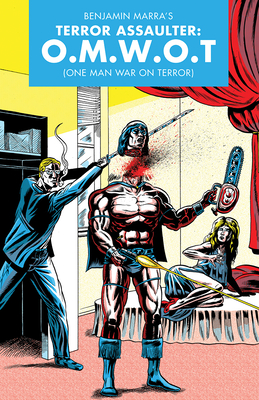 Terror Assaulter (O.M.W.O.T.) (Paperback)
Fantagraphics Books, 9781606998830, 112pp.
Publication Date: October 3, 2015
* Individual store prices may vary.
Description
Cartoonist Benjamin Marra brilliantly satirizes America's obsession with justice -- and disinterest in consequences -- via a highly stylized, hypermasculine style that gushes with violence, sex, and international intrigue, battering down the boundaries between psychedelia, political commentary, and aggressive expressionism. Terror Assaulter must defeat Terror at all costs, as long as it leaves time for steamy dates with hot chicks. The man's codename is O.M.W.O.T. (One Man War On Terror) and he is the world's greatest protector, and a villain's worst nightmare. This is a hilarious satire of American foreign policy over the last decade, neocon philosophy, the state of American masculinity and sexuality, and male power fantasy in escapist entertainment.