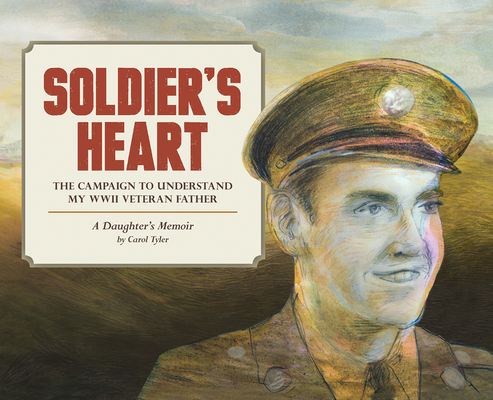 Soldier's Heart (Paperback)
The Campaign to Understand My WWII Veteran Father: A Daughter's Memoir (You'll Never Know #4)
Fantagraphics Books, 9781606998960, 364pp.
Publication Date: November 23, 2015
* Individual store prices may vary.
Description
In the wake of Alison Bechdel's Fun Home and Art Spiegelman's Maus comes cartoonist Carol Tyler's multigenerational graphic memoir, You'll Never Know. The author chronicles her fraught relationship with her father, Charles, a WWII veteran, and how the war affected their lives through both childhood and adulthood. You'll Never Know is also a tribute to servicemen and women, dramatizing the trauma of the war on the Greatest Generation and those who followed. Tyler's ink and watercolor narrative is in turns sprawling and gimlet-eyed: compassionate and enraged. Her father's memories are woven into her own, which span her Catholic, Midwestern childhood; her troubled marriage; her daughter's struggles; and her efforts to care for her aging parents. Even though Tyler's work has an accessible, homemade feel (the organizing metaphor of the book is a photo album with "snapshots" of Tyler family life), You'll Never Know is a sophisticated graphic work about war, love, and loss.