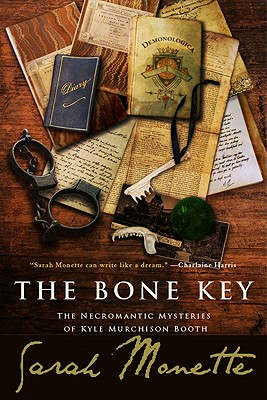 The Bone Key
The Necromantic Mysteries of Kyle Murchison Booth
Paperback

* Individual store prices may vary.
Description
Kyle Murchison Booth is the unlikeliest of characters to gain a cult following, yet he has. Eccentric, socially awkward Booth is an introverted museum archivist, descended from a most unusual family, who frequently finds himself in the midst of the most unsettling supernatural experiences and strange necromantic mysteries. A gentleman and a scholar, the unwilling hero persevered through The Bone Key, a series of interconnected short stories, to win readers' hearts (and possibly their souls).
This new edition, with a puzzle cover and a new introduction by one of Booth's successors at the Samuel Mather Parrington Museum, will delight current fans and allow even more to discover its dark charms.
Prime Books, 9781607012900, 288pp.
Publication Date: October 18, 2011