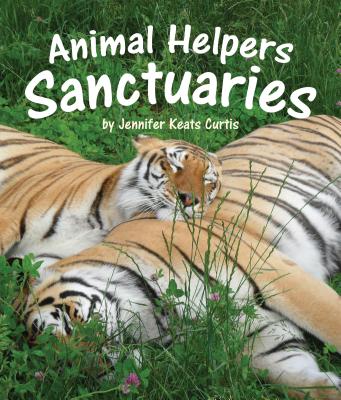 Animal Helpers: Sanctuaries (Hardcover)
Sanctuaries
Arbordale Publishing, 9781607186113, 32pp.
Publication Date: February 10, 2013
Description
Just as tiny kittens and puppies grow into bigger cats and dogs, wild animal babies grow into adults too. These full-grown animals may no longer be cute and cuddly. Their wild instincts may kick in. They can become very large, even dangerous. What happens to these exotic pets when owners realize they can no longer care for them but they can't be returned to the wild? And what about big predators that get hurt or sick? This photographic journal takes readers -behind the scenes- at five nonprofit sanctuaries and rescue zoos, and one care farm, that have opened their doors and their hearts to desperate animals in need.
About the Author
Award-winning nature author Jennifer Keats Curtis is frequently found among students and teachers, talking about literacy and conservation. In addition to Moonlight Crab Count, After A While Crocodile: Alexa's Diary, The Lucky Litter: Wolf Pups Rescued from Wildfire, the Animal Helpers series, Baby Owl's Rescue, Kali's Story (Children's Choice Book Award 2015), Salamander Season, Primate School, and Turtles In My Sandbox for Arbordale, some of Jennifer's other recent titles include Seahorses, Osprey Adventure and Saving Squeak: The Otter Tale. She lives in Maryland with her family and a wide variety of pets. Visit her website at www.jenniferkeatscurtis.com.
Advertisement