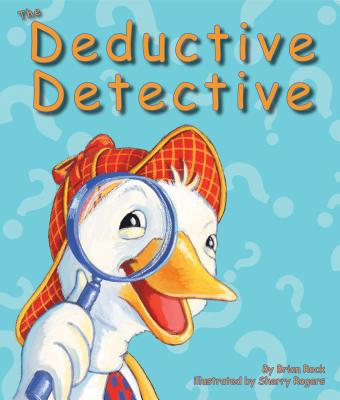 The Deductive Detective (Hardcover)
Arbordale Publishing, 9781607186137, 32pp.
Publication Date: February 10, 2013
Description
Someone stole a cake from the cake contest--who could it be? Twelve animal bakers are potential suspects but Detective Duck uses his deductive reasoning skills to -quack- the case. After all, the thief left hairs behind so the thief wasn't a bird. Follow along as he subtracts each suspect one at a time to reveal just who the culprit was. This clever story will have children of all ages giggling at the puns and the play on words.
About the Author
Sherry Rogers spent twelve years as a corporate graphic designer and artist before -leaving it all behind- for the freelance world of illustrating children's books. Through illustrating The First Fire, Sherry remembers her own ancestor, Na Ni, a Cherokee woman from the mountains of North Carolina. Some of Sherry's other Arbordale titles include The Penguin Lady, Ten for Me, Hey Diddle Diddle, Newton and Me, Moose and Magpie, Paws, Claws, Hands & Feet, and The Deductive Detective; as well as her award-winning titles: Sort It Out!, Kersplatypus, Burro's Tortillas, and If You Were a Parrot. Sherry lives in Northern California with her family and their pets.
Advertisement