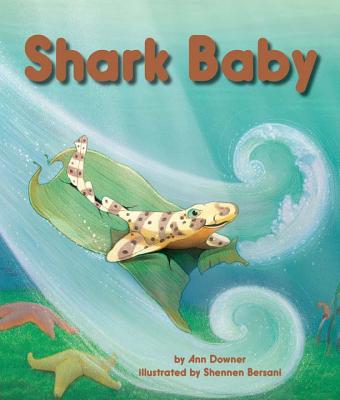 Shark Baby (Hardcover)
Arbordale Publishing, 9781607186229, 32pp.
Publication Date: February 10, 2013
* Individual store prices may vary.
or
Not Currently Available for Direct Purchase
Description
-Who am I?- wonders Shark Baby. When his -mermaid's purse- egg case is torn loose in a storm, he finds himself on a journey through different ocean habitats: kelp forests, coral reefs, and seagrass meadows. He learns what kind of shark he isn't, but not what kind he is. He needs to find the -mermaid- to learn where he belongs, but the ocean is big and full of dangers. Will he find out who he is--and what he can do--in time?
About the Author
Shennen Bersani is an award-winning illustrator with 2 million copies of her books cherished and read by children, parents, and teachers throughout the world. Her art delivers heartfelt emotion, the wonders of nature and science, and creates a unique joy for learning. Some of Shennen's other illustrated works include A Case of Sense, Animal Partners; Sea Slime: Ita (TM)s Eeuwy, Gooey and Under the Sea; Shark Baby; Home in the Cave; Astro: The Steller Sea Lion; The Glaciers are Melting!, and Once Upon an Elephant, for Arbordale. She is also the author and illustrator of Achoo! Why Pollen Counts. Shennen lives near Boston. Visit her website at www.shennenbersani.com.
Advertisement