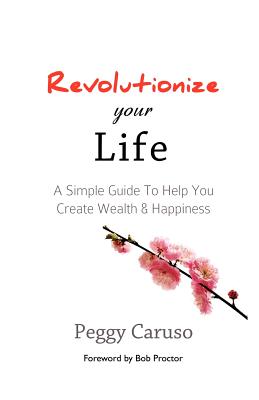 Revolutionize Your Life (Paperback)
A Simple Guide to Help You Create Wealth & Happiness
Fastpencil Inc, 9781607469780, 132pp.
Publication Date: January 1, 2012
Other Editions of This Title:
Paperback (1/9/2017)
* Individual store prices may vary.
Description
In today's society, everyone is looking for answers...seeking ways to create wealth and discover happiness. Peggy has compiled data from years of research and experience and has created a simple guide to provide clarity and detailed guidance that will deliver positive results toward wealth building and personal happiness. Whether you are an entrepreneur, executive, laborer, or stay-at-home mom, if you desire change, you'll benefit from Peggy's wisdom and experience. She includes methods to create multiple sources of income, techniques to associate with affiliate programs, exercises on how to discover your skill sets, and insights on network marketing. Her book integrates wealth-building ideas with the law of attraction and the power of the subconscious mind. It is the beginning to unveiling your capabilities toward growth, advancement, and success...so let's journey together and...Revolutionize Your Life.