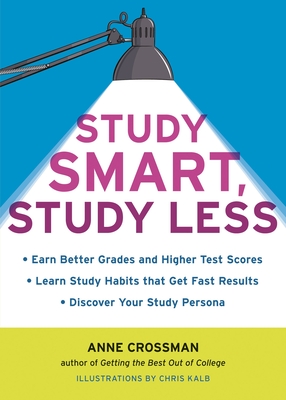 Study Smart, Study Less: Earn Better Grades and Higher Test Scores, Learn Study Habits That Get Fast Results, and Discover Your Study Persona (Paperback)
Earn Better Grades and Higher Test Scores, Learn Study Habits That Get Fast Results, and Discover Your Study Persona
Ten Speed Press, 9781607740001, 128pp.
Publication Date: July 5, 2011
Description
Reap the rewards of a higher GPA without sacrificing your sanity or your social life
If I studied all night and I still didn t ace the test is your mantra, this witty study guide will help you pinpoint your personal learning style, prevent study mishaps, and work to your strengths. Using the best research on memory and the brain, Study Smart, Study Less offers easy techniques to help you:
absorb info quickly
remember it accurately
create a successful study space
put together a productive study group
use interactive games to master tough material
identify pitfalls and avoid falling into them
and stop overstudying (no this isn t a typo)
By learning how to learn, you ll not only feel smarter, you ll be smarter.
About the Author
Anne Crossmanattended Stanford and Duke Universities, earning a BA and a Certificate of Education, before launching a career as a high school English teacher, private tutor, and college instructor to students ranging from academic underdogs to honor society prodigies. These experiences, coupled with her desire to see her students aim for and achieve their best, were the inspiration for this book. Visit www.studysmartstudyless.com."
Advertisement