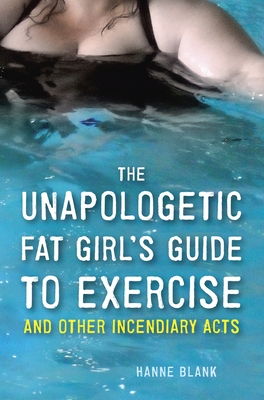 The Unapologetic Fat Girl's Guide to Exercise and Other Incendiary Acts (Paperback)
Ten Speed Press, 9781607742869, 224pp.
Publication Date: December 26, 2012
* Individual store prices may vary.
Description
This empowering exercise guide is big on attitude, giving plus-size women the motivation and information they need to move their bodies and improve their health.

Hanne Blank, proud fat girl and personal trainer, understands the physical and emotional roadblocks that overweight women face in the word of exercise. In this one-of-a-kind guide that combines exercise advice with a refusal to fat-bash, Hanne shows readers how to choose workout options from WiiFit to extreme sports, avoid common sports injuries, get proper nutrition, source plus-size work out gear, and more.
About the Author
HANNE BLANK is a lifelong fat girl and movement coach who has a devoted (but not monogamous) relationship with her elliptical machine. A writer and historian, she is the author of six books including Big Big Love: A Sex and Relationships Guide for People of Size (and Those Who Love Them) and has taught at Brandeis and Tufts universities. She divides her time between north central Massachusetts and Atlanta, Georgia.

Praise For The Unapologetic Fat Girl's Guide to Exercise and Other Incendiary Acts…
"This revolutionary guide is perfect for every big girl who wants to incorporate more movement into her life. Hanne Blank is my ideal coach: hilariously entertaining, utterly motivating, and ready to defend fat women's right to exercise wherever and however they so choose. With Hanne at your side, you'll be able to hit the ground running, improve your health, and exorcise the Ghost of Skinny Jeans Past."
—Linda Bacon, PhD, associate nutritionist at the University of California, Davis, 
and author of Health at Every Size