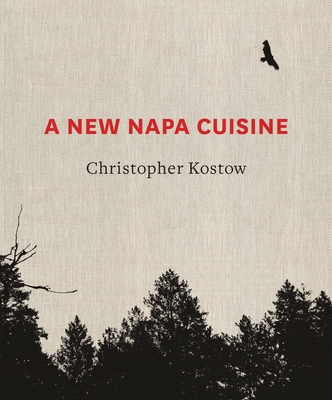 A New Napa Cuisine (Hardcover)
Ten Speed Press, 9781607745945, 296pp.
Publication Date: October 14, 2014
Description
A New Napa Cuisine follows Christopher Kostow's journey from a youngline cook in a seaside town to the storied Restaurant at Meadowood, theNapa Valley mainstay that has earned three Michelin stars and James BeardAwards for best chef and outstanding service under Kostow's leadership.
Through 100 artfully constructed recipes and stunning photography, Kostow details the transformative effect this small American valley hashad on his life and work introducing us to the artisans, products, growers, and wild ingredients that inspire his unparalleled food. As he shares storiesof discovering wild plums and radishes growing along the creek behindhis home or of firing pottery with local ceramists, Kostow presents a newNapa cuisine one deeply rooted in a place that's rich in beauty, history, and community.
About the Author
CHRISTOPHER KOSTOW is the critically acclaimed chef at The Restaurantat Meadowood in St. Helena, California, and one of the youngest chefsever to receive three Michelin stars. A Chicago native, Kostow has cookedin such celebrated kitchens as George s at the Cove in San Diego, Campton Place in San Francisco, Le Jardin des Sens in Montpellier, France, andChez TJ in Mountain View, California, where he earned two Michelinstars. He was named one of"Food & Wine"magazine s Best New Chefs in 2009 and won the James Beard Award for Best Chef: West in 2013; The Restaurant at Meadowood won the James Beard Award for Outstanding Service in 2014. Christopher lives in St. Helena with his wife, Martina, and their daughter, Daisy."
Advertisement