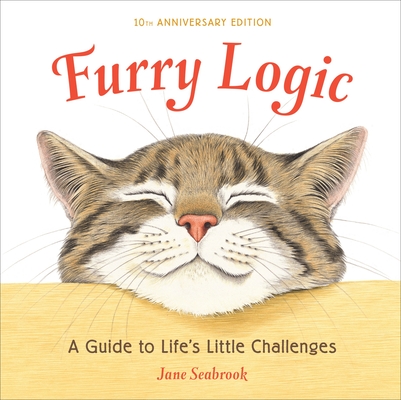 Furry Logic, 10th Anniversary Edition (Hardcover)
A Guide to Life's Little Challenges
Ten Speed Press, 9781607747161, 96pp.
Publication Date: November 11, 2014
* Individual store prices may vary.
Description
The adorable and high-profile Furry Logic series celebrates its 10th anniversary with a menagerie of illustrated animals and hilarious sayings about life, love, and everything in between.
     No one understands the ups and downs of life's little challenges better than the frisky critters of Furry Logic. The inspirational and tongue-in-cheek advice from series creator Jane Seabrook and her plucky animal characters will tickle the fancy and the funnybone of readers everywhere. Each intricately illustrated spread features a member of the animal kingdom with a unique take on life, from the adorably grumpy owl who advises "Smile first thing in the morning. Get it over with" to the fluffy hawk who admonishes, "If at first you do succeed, try not to look too astonished." So join the original flock of penguins, bears, frogs, and more in celebrating a decade of wit and wisdom with ten new illustrated spreads for fans looking for fresh inspiration.
About the Author
JANE SEABROOK is the creator and artist of the Furry Logic series. Known for her paintings of wildlife, Jane cares for her own furry menagerie of two cats and a dog with help from her husband and two children.