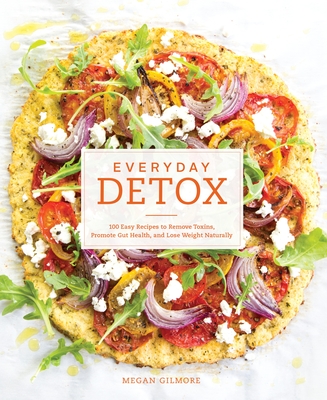 Everyday Detox: 100 Easy Recipes to Remove Toxins, Promote Gut Health, and Lose Weight Naturally (Paperback)
100 Easy Recipes to Remove Toxins, Promote Gut Health, and Lose Weight Naturally
Ten Speed Press, 9781607747222, 208pp.
Publication Date: June 2, 2015
Description
A healthy guide to detoxing naturally, all year round--no dieting, juice fasting, or calorie counting required--to lose weight, improve digestion, sleep better, and feel great, featuring 100 properly combined recipes for every meal of the day.
Most diets and cleanses have all-or-nothing rules that encourage unhealthy cycles of intense restriction followed by inevitable bingeing. In this healthy guide to detoxing naturally, nutritionist and blogger Megan Gilmore shares 100 delicious, properly combined recipes that will leave you feeling satisfied and well nourished while promoting weight loss and improving digestion and sleep.
Because the recipes were developed with digestion mechanics in mind, detoxers won t feel bloated or uncomfortable after eating. And crowd-pleasing recipes for every meal of the day such as Banana Coconut Muffins, Chocolate Chia Shake, Broccoli Cheese Soup, Mediterranean Chopped Salad, Skillet Fish Tacos, Cauliflower Flatbread Pizza, and Peppermint Fudge Bars are packed with all-natural, whole-foods ingredients designed to stave off feelings of deprivation. With helpful information on how to stock your detox-friendly kitchen plus a handy food-combining cheat sheet that demystifies this cutting-edge health principle, Everyday Detox makes it easy to start eating this way today.
About the Author
MEGAN GILMORE is the creator and recipe developer behind Detoxinista.com, a website that makes healthy living easier and more accessible. Though she wasn t raised as a healthy eater, Megan credits her former junk food habits and a penchant for baking in helping her re-create healthy favorites using whole-foods ingredients, without sacrificing taste or texture. Megan is a certified nutritionist consultant and health coach, and her recipes have been featured in The Guardian as well as Shape and Clean Eating magazines. She lives in Los Angeles, California, with her husband and son. "
Advertisement