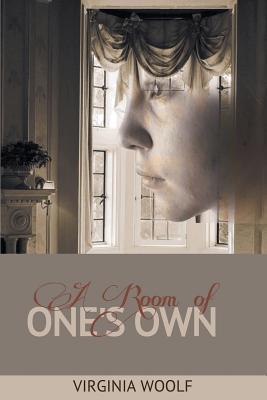 A Room of One's Own (Paperback)
www.bnpublishing.com, 9781607966548, 114pp.
Publication Date: November 19, 2013
Other Editions of This Title:
Paperback (3/29/2014)
Paperback (12/27/1989)
Paperback (7/12/2018)
Paperback (2/14/2011)
Paperback (9/23/2019)
Paperback (8/1/2005)
Paperback (9/24/2015)
Hardcover (7/12/2018)
Paperback (6/10/2019)
Paperback (2/6/2013)
Prebound (12/1/1989)
Paperback, Large Print (11/6/2018)
Paperback (5/23/2019)
Paperback (5/13/2019)
Paperback (5/16/2019)
Paperback (2/14/2019)
Paperback (5/5/2019)
* Individual store prices may vary.
Description
Why is it that men, and not women, have always had power, wealth, and fame? Woolf cites the two keys to freedom: fixed income and one's own room. "A Room of One's Own" is an extended essay by Virginia Woolf. The essay was based on a series of lectures she delivered at Newnham College and Girton College, two women's colleges at Cambridge University. While this extended essay in fact employs a fictional narrator and narrative to explore women both as writers of and characters in fiction, the manuscript for the delivery of the series of lectures, titled "Women and Fiction", and hence the essay, are considered non-fiction. The essay is generally seen as a feminist text, and is noted in its argument for both a literal and figural space for women writers within a literary tradition dominated by patriarchy. Woolf celebrates the work of women writers, including Jane Austen, George Eliot, and the Brontes. In the final section Woolf suggests that great minds are androgynous. She argues that intellectual freedom requires financial freedom, and she entreats her audience to write not only fiction but poetry, criticism, and scholarly works as well. The essay, written in lively, graceful prose, displays the same impressive descriptive powers evident in Woolf's novels and reflects her compelling conversational style.