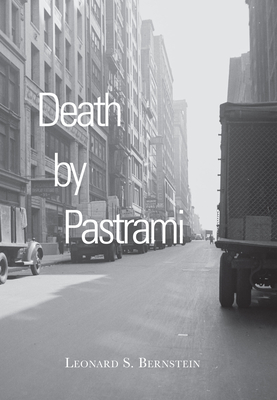 Death by Pastrami (Paperback)
University of New Orleans Press, 9781608010271, 164pp.
Publication Date: October 30, 2014
* Individual store prices may vary.
Description
In these seventeen wry stories, Bernstein introduces us to the unsung residents of NYC's garment district--proud lace sewers, unscrupulous ragmen, and salesmen with a penchant for stolen pens. Bernstein is a master of brevity--most stories clock in at under ten pages--and he is most concerned with the particulars of human yearning. A man offers a million dollars for a "first-rate" human heart. An engineer chooses the suit he will wear every day for the rest of his life. A funeral salesman discovers the deadly power of the pastrami sandwich. In their breadth, these stories capture a New York that recedes further into memory every year: a garment district populated by people with at least a passing acquaintanceship with the old country and older ways of making things.
About the Author
Leonard S. Bernstein is the author of five books, including Getting Published and How's Business? -- Don't Ask. He is also an executive in the apparel industry. He was born in Brooklyn, NY and currently lives in Westbury, Long Island. He graduated from the University of Michigan.
Coverage from NPR