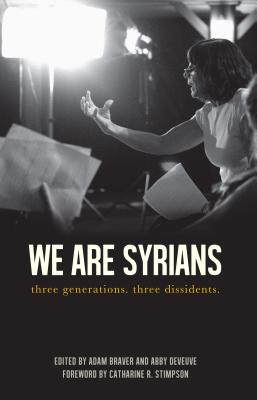 We Are Syrians (Paperback)
Three Generations. Three Dissidents (Broken Silence)
University of New Orleans Press, 9781608011339, 184pp.
Publication Date: July 6, 2017
* Individual store prices may vary.
Description
What would you do to protect your freedom? Would you risk your reputation? Undergo interrogation, detainment, and abuse? Would you continue even when your friends and colleagues started going missing? Continue despite the threats? Would you leave everything behind, leave the only home you've ever known, before silencing yourself? A theater director, a dentist, and a university student, three generations of Syrian citizens, became dissidents under the Assad family's rule, forced to flee Syria by a government that wanted to silence them. In We Are Syrians , Naila Al-Atrash, Radwan Ziadeh, and Sana Mustafa share their harrowing accounts about working to protect freedom of expression under an authoritarian government. While these are individual stories of courage and defiance, together they tell the larger story of the Syrian conflict and the conditions that brought about the worst humanitarian crisis in recent history.