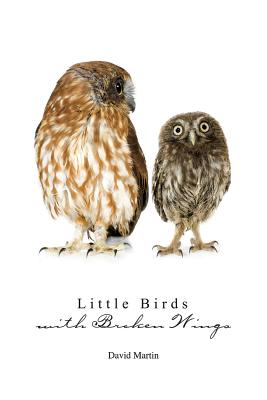 Little Birds with Broken Wings (Paperback)
Boutique of Quality Books, 9781608080595, 248pp.
Publication Date: June 1, 2012
* Individual store prices may vary.
Description
These pages represent the accumulated wisdom of more than thirty years that David Martin has spent as a writer, teacher, editor, and inspiration. Fine Lines (a literary journal) has been his gift to the world, a champion of literacy and lyricism, a 'lighthouse' to countless writers of all ages, from all over the globe, but it is not his only gift. In this collection of his writing, Martin invites us to see the world through his attentive eyes, bearing witness to what endures, what matters: a mother's love, the flicker of a firefly, the mystery of a dream, a beloved teacher, a triumphant student, the power of myth, and most of all, the written word. Inside his vision, readers are shown the richness, challenges, and rewards of the individual's effort to write, as he says, 'my own internal rhythms and play my own tunes.' This book is a song, a gift, in which we can all take pleasure. -Dr. John Price, Department of English, University of Nebraska at Omaha
About the Author
David Martin has spent nearly 40 years as a teacher, writer, and editor. He is the author of two essay collections, Little Birds with Broken Wings (WriteLife, 2012); and Facing the Blank Page (WriteLife, 2009). Martin is the editor of the quarterly literary journal, Fine Lines, a publication of and by creative writers which began in 1991. Writers of all genres have submitted work from all 50 states and 33 foreign countries. What started out as a newsletter and a journal writing project in one high school classroom is now a writing network, a 501(c)(3) non-profit educational organization, and a place where people of all talents may display their work.
or
Not Currently Available for Direct Purchase