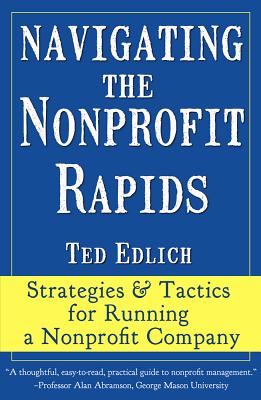 Navigating the Nonprofit Rapids (Paperback)
Strategies & Tactics for Running a Nonprofit Company
Boutique of Quality Books, 9781608081431, 322pp.
Publication Date: April 1, 2016
* Individual store prices may vary.
Description
Are you looking to make a real difference in your community? Are you in academia looking for a textbook for teaching students who are studying nonprofit leadership? Do you have a passion to bring about change that will benefit others? Are you looking for a way to harness that passion and give it some organizational muscle and backbone? Are you on the hunt for a career you love, not just work that pays the bills? Are you involved in a nonprofit that is not living up to its potential? Then this book is for you! Discover the lessons of great nonprofit leadership that will sharpen your vision, give it structure that works, and make it a force to be reckoned with. You'll be excited and inspired by those like yourself who have done extraordinary work. With Navigating the Nonprofit Rapids, you'll discover lessons that have immediate application, and that making a difference is the real adventure of a lifetime.
About the Author
Ted Edlich has been the President and CEO of Total Action for Progress, a $20 million nonprofit organization in the Roanoke Valley of southwestern Virginia. Under his leadership the organization has had local, state, and national impact. Considered one of the finest community action agencies in the nation, TAP has developed model programs in education, workforce development, nutrition, child health care, indoor plumbing access, and the reentry of ex-offenders. All of these programs have been replicated in many other communities in Virginia and across the country. Edlich has served on the boards of state and national associations dedicated to bringing opportunity and dignity to those citizens in greatest need. He has been actively engaged as a consultant to other nonprofits. Most of all, Ted is a true believer in social justice who turns his belief into words. To discover more about Ted, visit http: //www.nonprofitrapids.com