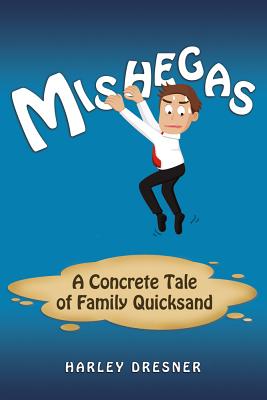 Mishegas
A Concrete Tale of Family Quicksand
Paperback

* Individual store prices may vary.
Description
Senseless behavior—that's mishegas. According to Harley Dresner, it means life with overbearing, obstreperous, melodramatic parents and a pugilistic, caffeine-addicted, octogenarian uncle. Blend Jerry Seinfeld's and Raymond Barone's parents together and the result is the Vesuvian mess that Dresner calls his family. In one vignette, social graces are callously thrown to the Las Vegas desert wind when Gerry and Uncle Bernard offend everyone from hotel receptionists to street hookers. Furthering reading finds doctoring for sport a new American pastime through obsessions with colonoscopies and wars waged against phlegm. Dresner's unmistakable, take-no-prisoners sarcasm and wit shine through this dysfunctional Cruise to Nowhere. His memoir is a fresh, laugh-out-loud study of life-long relationships that proves one can embrace familial roots while maintaining perspective—and sanity. Readers will revel in the uncomfortable, squirming circumstances in which a family routinely embroils a child. Anyone who wouldn't dream of running away from the family they would love to escape understands Mishegas.
WriteLife Publishing, 9781608081745, 262pp.
Publication Date: September 1, 2017
About the Author
Harley Dresner grew up in a midsize town in the middle of Long Island. He is an Assistant Professor of Facial Plastic Surgery and Co-Director of the fellowship in Facial Plastic and Reconstructive Surgery at the University of Minnesota. He serves as one of the physicians for the Minnesota Wild professional hockey team and sits on multiple national committees within the American Academy of Facial Plastic and Reconstructive Surgery. Mishegas is his first foray into the realm of popular non-fiction. He resides in Minneapolis with his wife and two children.
or
Not Currently Available for Direct Purchase