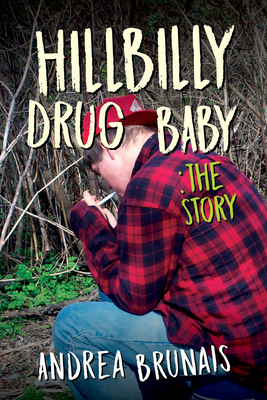 Hillbilly Drug Baby
The Story
Paperback

* Individual store prices may vary.
Description
The personal, dramatic story of the intervention into the life of a troubled teen.

"Using her considerable journalistic skills, Andrea Brunais tells the brutal truth of what it's like to gamble on the toughest risk in the world of foster care---aged out males. . . But read it for the beauty of the hope." - Lisa Brock, author of Goodbye College, Hello Life

Jesse-Ray Lewis, 19, enters a West Virginia "safe house" with few possessions beyond the kerchiefs that identify him as a gang member. An aged-out foster child, he lands in Bluefield, where a charity gives him food. What follows is the personal, dramatic story of two people who intervene in the life of a homeless, drug-abusing teen with a background of violence and neglect. In their next-door suite called the safe house, they impose three rules: "No alcohol or drugs. You have to work. You have to go to school."

Jesse-Ray expresses gratitude for shelter and a middle-aged couple concerned with his welfare. But what does he want? The couple struggles to determine his true motives, especially after he admits being high on meth at their first meeting.

At night he writes verse reflecting trauma and violence, shame and love, even despair. Author Andrea Brunais sees more than just a street-smart boy who can write. She sees a soul who can be saved from a downward spiral.

But will Jesse-Ray accept the help of strangers, as glimmers of hope expressed in his writings suggest? Will the couple succeed in steering him toward a new life? And how will the ordeal transform everyone?

"Andrea lets the reader decide what's true and what's not, but that's what makes Hillbilly Drug Baby: The Story such a page turner." Keith, verified reviewer.

"This is a valuable book, discussing in human terms a complicated problem which persists in Appalachia and other rural areas of our country, and has no signs of being resolved anytime soon." - Lucy Adkins author of Writing in Community and The Fire Inside

"Brunais' fast-paced narrative will keep you turning the pages and certainly thinking about the book long after you close the cover." - Nora, verified reviewer

"The author's writing style is brilliant and even in the Preface she made me want to know how the young man's story ended, and her years of experience as a journalist came through in her ability to lay out facts while weighing them with emotion." - Catherine, Goodreads review


Praise For Hillbilly Drug Baby: The Story…
"The story is heartfelt, difficult and told with the authority of a prize-winning journalist (Pulitzer Prize finalist at one point). Andrea's writing is smooth, forceful and fully engaging at every point of the book." —Dan Smith, The Roanoker
"Brunais moves past the generalizations and stereotypes that often dominate discussions of addiction and treatment, and tells a story of a human being and how he affected those around him." —Bill Case, Charleston Gazette-Mail
WriteLife Publishing, 9781608082032, 250pp.
Publication Date: December 1, 2018
About the Author
Award-winning author and journalist Andrea Brunais spent 30 years as an editor, reporter, and columnist for Media General, Creative Loafing, and Knight Ridder newspapers. Her freelance work has appeared in outlets such as the Christian Science, Monitor, TravelPulse.com, DuPont Registry, and Appalachian Voice. Her newspaper honors include first place in Commentary from the Florida Press Club, a Robert Kennedy Journalism Award, and first place in the annual Southern Newspaper Publisher's competition.