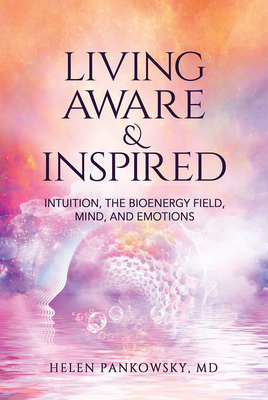 Living Aware & Inspired (Paperback)
Boutique of Quality Books, 9781608082070, 250pp.
Publication Date: January 1, 2019
* Individual store prices may vary.
Description
An inspired life means living to your highest potential-—having a healthy body, a creative mind, the ability to take full responsibility for your choices, embracing who you are, and connecting to your spiritual life. By becoming aware of the unity of your body, intuition, mind, and emotions, you can reach this highest capacity of living. With clear explanations, examples, exercises, and illustrations, this book provides a system for living a fuller, more realized, inspired life accessible to anyone.
About the Author
Helen Pankowsky, M.D. is a psychiatrist known for using cutting edge modalities that integrate traditional medicine with alternative methods, successfully combining medications (as little as possible) with psychotherapy, kinesiology, energy healing, holistic lifestyle education, and intuition. Dr. Pankowsky has been a Jungian based therapist, is certified in Eye Movement Desensitization and Reprocessing and Transcutaneous Acupuncture, and has studied alternative and complementary medicine and intuition extensively. She is a Reiki master and a long time practitioner of Tai Chi and Qi Gong. She has lectured and taught classes on intuition, the feminine psyche, dreams, bioenergy, emotions and the body, and Sophia, the wisdom of God.