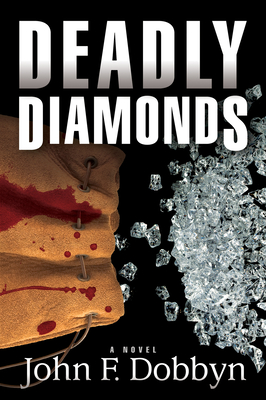 Deadly Diamonds (Knight and Devlin Thriller #4) (Hardcover)
Oceanview Publishing, 9781608090921, 287pp.
Publication Date: September 3, 2013
* Individual store prices may vary.
Description
What do Boston, Dublin, and Sierra Leone have in common? The movement of blood diamonds at enormous profit but grave human expense: mafia killings in Boston and Ireland and child enslavement and murder in Sierra Leone. And who is ensnared in the middle of all of this - Michael Knight and Lex Devlin. Can they stop the enormously profitable trade of these tainted jewels? They must come between the Italian mafia in North Boston and the Irish mafia in South Boston including some remnants of the IRA in Ireland. They must also pit themselves against the enslaved and deadly child-army in Sierra Leone, who smuggle these diamonds into the mainstream for cash to buy weapons and drugs. At great personal risk, Knight and Devlin struggle to find a solution that satisfies this disparate combination of characters and, hopefully, dampens the diamond flow.