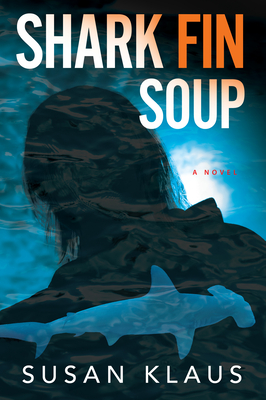 Shark Fin Soup
A Novel (Christian Roberts Series #2)
Hardcover

* Individual store prices may vary.
Other Editions of This Title:
Paperback (6/19/2018)
Description
Christian Roberts, a handsome, young Floridian, has retired from horse racing and sets off with his wife, Allie, to cruise the Caribbean on his new sloop. Tragedy strikes, ending the dream vacation, and Christian becomes the prime suspect in a murder.Shattered and guilt ridden, Christian believes his actions caused the death, and suicide lurks in his thoughts, a way to end his pain, but he can't act on the impulse, at least not yet.  He must honor a dying request, Save the sharks. Do it for me.Every year, one-hundred million sharks are killed for their fins that are used in a Chinese soup, a symbol of wealth in Asia. Within the next ten years, one-third of all shark species will be extinct, and without these ocean predators, the reefs will decline.Christian embraces the impossible task of stopping the shark slaughter. Under the alias of Captain Nemo, he becomes an eco-terrorist while a suspicious FBI agent dogs his every move. Will Christian be caught and imprisoned? Will the fin traders kill him? Could despair win out, causing him to take his own life? Or will Christian succeed and save the sharks?
Praise For Shark Fin Soup: A Novel (Christian Roberts Series #2)…
"Klaus makes a passionate case for ending the mass slaughter of sharks…" — Publishers Weekly
"Shark Fin Soup, the second book in the Christian Roberts series, is a superb thriller with more twists and turns than a rollercoaster ride...Susan Klaus captured my attention on the first page and held it throughout this masterful tale of murder, revenge, greed, honor, and redemption. Woven into her story is a real-world disaster of global proportions. It is my sincere hope that readers will heed the dire warning this story conveys and stand together to save our oceans." — Suspense Magazine
"Shark Fin Soup by Susan Klaus (Oceanview Publishing, 2014) is not a book that hides its light under a bushel. It believes in starting out with its message in the title and then relentlessly pushing it through the rest of the book." — San Francisco Book Review
"...a fast paced and entertaining thriller that kept my attention from the first page to the last." — The Examiner
"The second Christian Roberts thriller (see Secretariat Reborn) is an intriguing cautionary ecological tale in which Susan Klaus warns that the exponential growing demand for Shark Fin Soup trends towards species extinction and consequently destroying critical habitats, reefs. With the shocking beginning leading to the protagonist becoming a born again eco-terrorist, readers will relish his over the top of The Great Barrier Reef efforts to save the sharks." — The Mystery Gazette
"...edgy, controversial, and asks how far one should go to save a species from extinction." — Living on the Sun Coast Magazine
"Readers have a new superhero. Susan Klaus is one of the most creative story tellers to surface since Ian Fleming, David Baldacci, and Michael Crichton." — Venice Gondolier Sun
Oceanview Publishing, 9781608091232, 340pp.
Publication Date: August 19, 2014
About the Author
Susan Klaus, a native of Sarasota, Florida, has a long and extensive history of working with animals. She's managed and co-owned a horse farm, breeding and racing Thoroughbreds for the past thirteen years and is currently raising rodeo bulls. Klaus is the award-winning author of four sci-fi novels and is the host and co-producer of Author's Connection, a radio show with listeners in 148 countries. Shark Fin Soup is Klaus's second thriller in the Christian Roberts series.
or
Not Currently Available for Direct Purchase