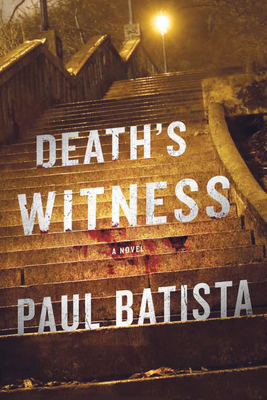 Death's Witness (Paperback)
Oceanview Publishing, 9781608092086, 382pp.
Publication Date: January 26, 2016
* Individual store prices may vary.
Description
USA Today best-selling author
Awarded a Silver Medal by the Independent Book Publishers Association
A legal thriller so authentic, it reads like tomorrow's headlines.
When Tom Perini, a legendary Heisman Trophy winner turned criminal lawyer, is found brutally murdered in Central Park, his widow Julie Perini suspects a wider conspiracy. Not only was her husband part of the defense team for a Congressman on trial for bribery, her intuition also tells her that the FBI is not too eager to find the killer.
Relying on her skills as a journalist, Julie begins her own investigation and soon discovers her late husband's secret underworld associations: ties that now threaten her and her toddler's lives. Fighting grief and a sense of betrayal, Julie is pulled into an inescapable labyrinth of organized crime dealings, political corruption, brutal power grabs and murder.
Desperate, Julie turns to Vincent Sorrentino, Tom's defense partner, for help, and the two discover a shocking and terrifying truth that threatens to paralyze them. But it may also hold the key the only key to saving the lives of Julie and her daughter.
Renowned attorney Paul Batista seamlessly combines crack legal expertise with suspenseful storytelling to produce a pulse-pounding action story and a first rate courtroom procedural.