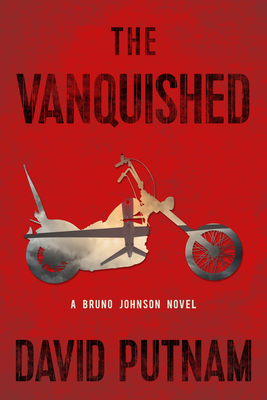 The Vanquished (Hardcover)
Oceanview Publishing, 9781608092161, 320pp.
Publication Date: February 7, 2017
Description
"Bruno Johnson believes so passionately in justice that he'll lie, cheat, and steal to achieve it--and he'll pulverize anybody who gets in his way." --Booklist
Former cop and ex-con Bruno Johnson and his wife Marie, living in their safe haven in Costa Rica with the children they illegally rescued from certain death, find a message from their outlaw motorcycle gang enemies written on the back of one of their beloved children. The motorcycle gang, Sons of Satan, out for revenge, will stop at nothing to lure the now furious Bruno back into their web. Bruno and Marie, forced to return to Southern California, battle additional demons in the form of an ex-spouse's entanglements.
The FBI, watching the Sons of Satan, recognizes Bruno's unique skills and ties. They recruit him to recover a stolen military drone armed with Hellfire missiles, while Bruno struggles to keep pregnant Marie out of the crossfire. Ultimately, Bruno's inability to ignore a woman in peril yields unspeakable consequences.
Praise For The Vanquished…
"Bad Boy Bruno Johnson comes out of hiding to battle a vicious biker gang that threatens his family. Bring an oxygen tank with you when you read The Vanquished because you'll be holding your breath the whole time. Unrelenting action with more twists than a sidewinder trail. A lightning read!"
―Matt Coyle, Author of the Anthony Award-winning Rick Cahill crime series
Advertisement